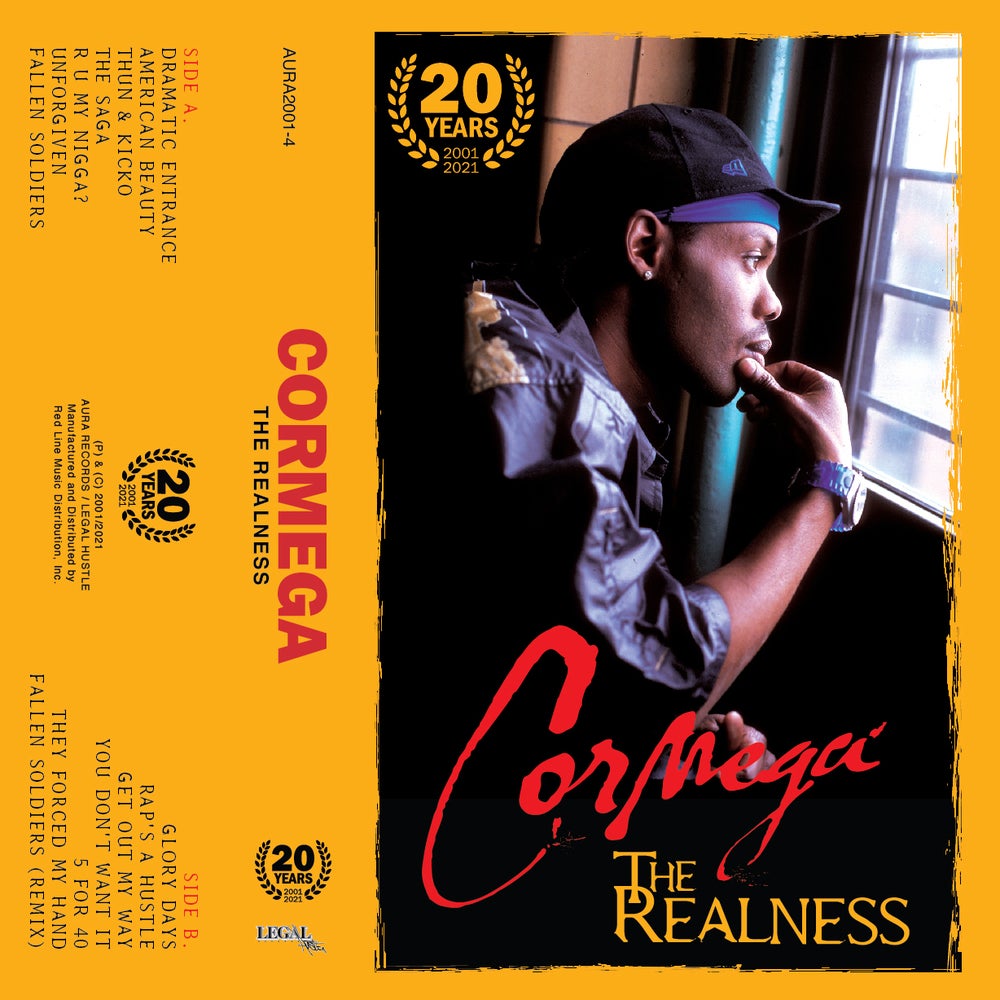 CORMEGA - "THE REALNESS" [20 YEAR ANNIVERSARY] - BRAND NEW CASSETTE TAPE
---
CORMEGA "THE REALNESS"
20 YEAR ANNIVERSARY
SPECIAL LIMITED EDITION CASSETTE
200 PIECES ONLY!
100 GOLDENROD COLORED
100 SMOKE TINT COLORED
PLEASE CHOOSE COLOR IN DROP DOWN MENU BELOW!
Label: Legal Hustle/Aura Records
Catalog#: AURA 2001-4
Config: CS (100 Goldenrod / 100 Smoke Tint colored)


Track Listing
SIDE A)
1. Dramatic Entrance
2. American Beauty
3. Thun & Kicko Featuring Prodigy of Mobb Deep
4. Saga
5. R U My Ni**a?
6. Unforgiven
7. Fallen Soldiers
SIDE B)
1. Glory Days
2. Rap's a Hustle
3. Get Out My Way
4. You Don't Want It
5. 5 for 40
6. They Forced My Hand - Feat. Tragedy Khadafi
7. Fallen Soldiers [Remix]
The Realness is Cormega's "Official" 1st debut studio album that was originally released in 2001. The album features production by Havoc (of Mobb Deep), Ayatollah, Sha Money XL, J Love, Godfather Don, Jae-Supreme, The Alchemist, Cormega and others. Guest appearances by Prodigy of Mobb Deep (R.I.P.) & Tragedy Khadafi. Now on the 20th Anniversary, Red Line Music Dist. in conjunction with Legal Hustle and Aura Records are re-issuing this classic album on a special limited edition Cassette. Limited to 200 pieces (Smoke Tint and Goldenrod colored). Place your order now while supplies last!
---
Share this Product
---
More from this collection