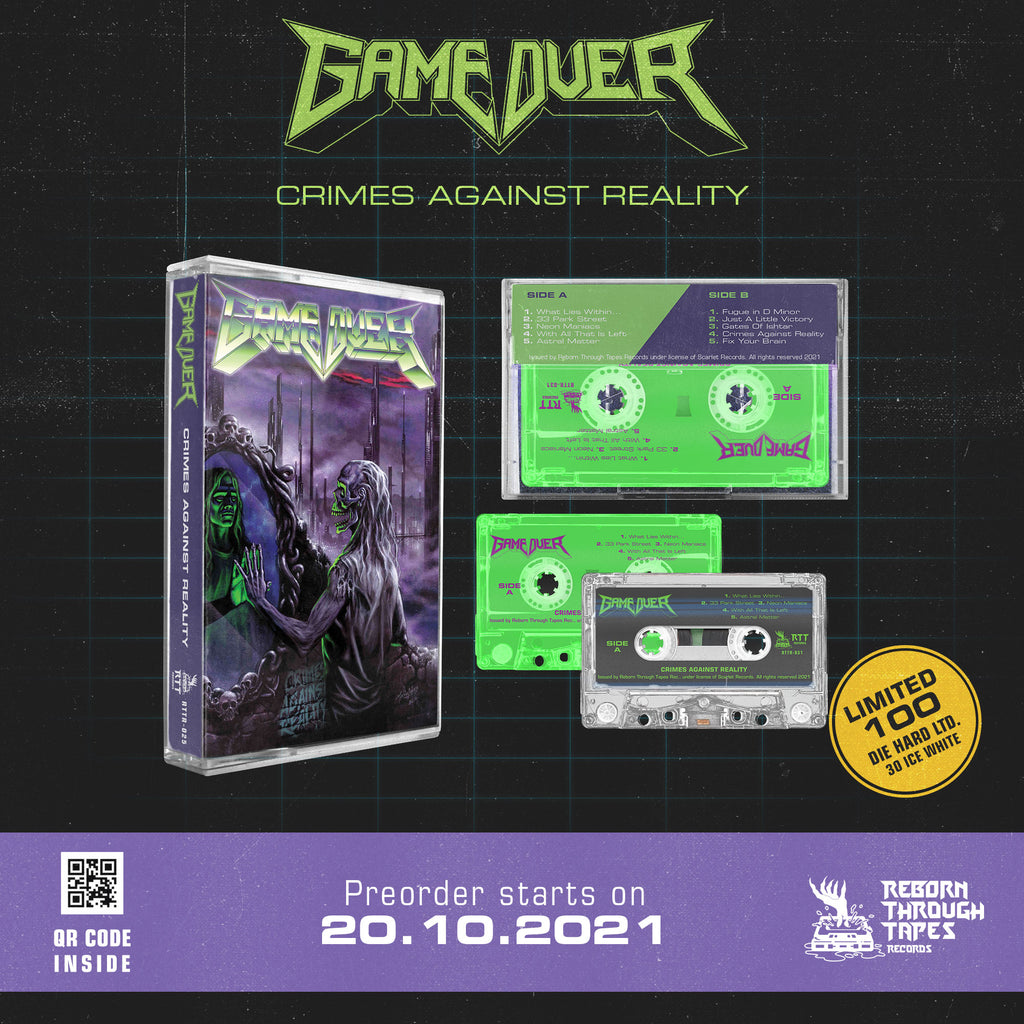 GAME OVER "CRIMES AGAINST REALITY"- BRAND NEW CASSETTE TAPE
---
Italian Thrashers Game Over's third album originally released in 2016, for the first time on cassette!
10 tracks of pure thrash metal, inspired by the old school of bands like Nuclear Assault, D.R.I., Kreator, Megadeth and more!.
Ultra limited series!
TRACKLIST:
1 – What Lies within
2 – 33 park street
3 –Neon Maniacs
4 – With all that is left
5- Astral Matter
SIDE B:
1 – Fugue in D minor
2 – Just a Little Victory
3 – Gates of Ishtar
4 – Crimes Against Reality
5 – Fix Your Brain
LIMITED TO 100 COPIES
- 70 PCS FLUO GREEN WITH PURPLE PRINT
- DIE HARD LTD EDITION 30 PCS METALLIC TRANSPARENT WITH GREEN PRINT
HIGH QUALITY CASSETTE
DIRECT UV PRINTING DIRECTLY ON THE CASSETTE, NO LABELS!
QR CODE INSIDE EACH ALBUM: SCAN IT AND LISTEN TO THE ALBUM DIGITALLY!
RELEASE DATE: 03rd NOVEMBER 2021

---
Share this Product
---
More from this collection