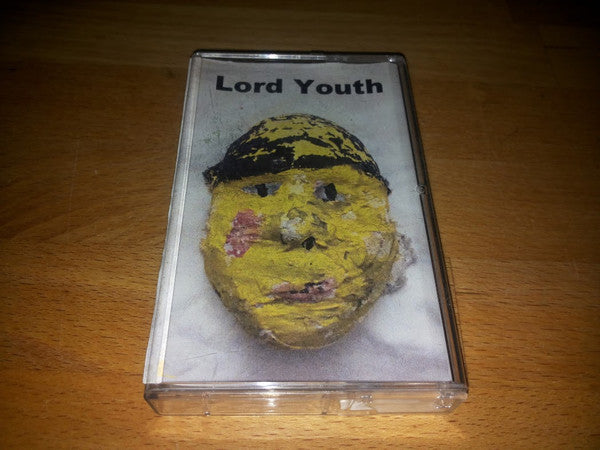 LORD YOUTH - lord youth EP - BRAND NEW CASSETTE TAPE
---
"a songwriter of not inconsiderable talent... dark, ghostly gravitational downbeat etudes."
Rolling Stone, Germany
Music as blue as the album's cover. Like twilight, there's a soft radiance in every dark corner. The voice dry as a rough red wine, bits of acoustic guitars, slide, twang and mallets all used sparingly. Ghostly keyboard sounds, like a flying curtain all over it. Poltergeist-drums; tick-tock percussion, like the sound from a broken grandfather clock, commemorating progressing time, just before or after witching hour.
Lord Youth appears as a laconic master of imagination, of the blue hour. Every now and then, Lord Youth speeds up the pace, like the wake-up call start of 'Plastic Bombs', the sketchy garage noise of 'Moonbelly', or the rough Americana rock'n'roll of 'What's That Sound'. Overall, this is a crystalline album permeated with undefined grief.
"Croons and wallows...a heart heavy set noir set in ghostly echo from a monochrome pop past, all tipped in a shadow lining parade of forgotten shanty-like gospels, and the shell piercing mournful classicism of a lost song craft."
...
more
credits
released September 1, 2017
---
Share this Product
---
More from this collection