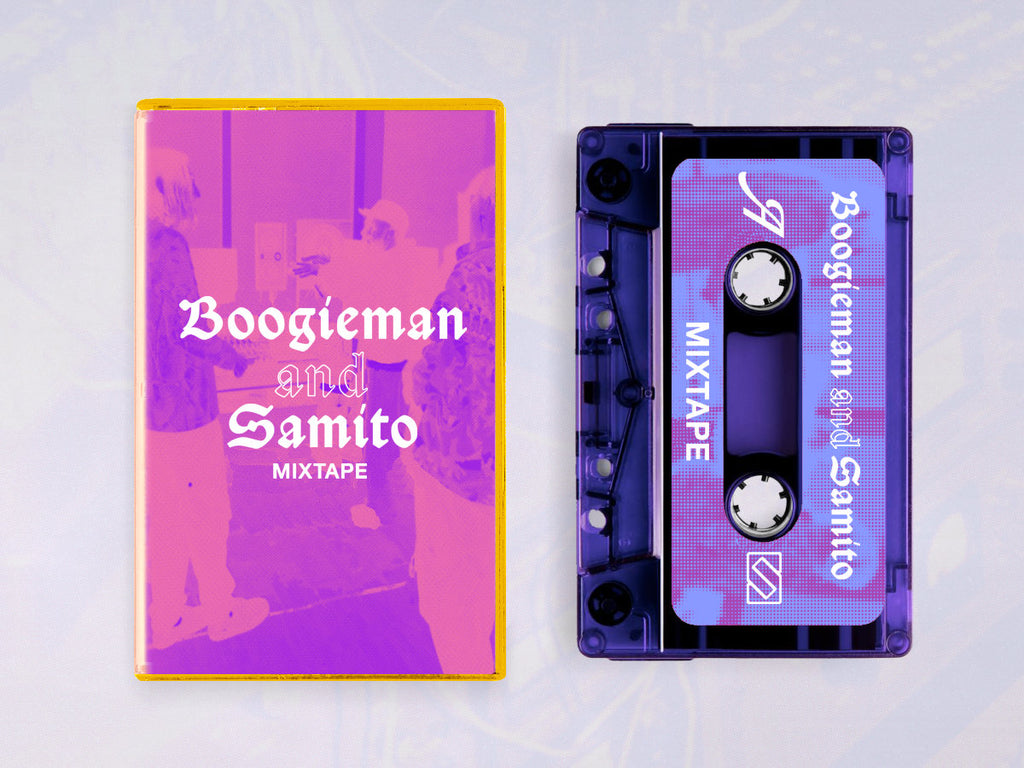 BOOGIEMAN AND SAMITO - Mixtape - BRAND NEW CASSETTE TAPE
---
Montreal-based producers Boogieman and Samito have collaborated once again for the 2023 release of their album, "Boogieman and Samito Mixtape". The electronic duo have crafted a genre they refer to as Ku-som; up-tempo, bass heavy, experimental, analog dance music, with high energy rhythmic Portuguese falsetto vocals, that are effortlessly melodic.
In 2020 Boogieman and Samito released their debut single, Wasa Bibi. Shortly after, they premiered their live set with performances at MUTEK Montreal edition 21, and a high energy hybrid DJ set at Piknic Electronik 2021.
James Benjamin (Boogieman) is a Grammy award winning Audio Engineer, Music Producer, and co-owner of the Montreal based studio, Breakglass Studios. He also hosts the monthly Live Analog Dance Rhythms party, an audio-visual experience highlighting live analog and hardware sets.
Hailing from Montreal, Samito is an innovative musician and creative, known for his unwavering passion for music and contemporary cultural conversations. His 2016 breakout hit Tiku La Hina, thrust him into the spotlight, paving way for his notable performances at SXSW, Osheaga, Pop Montreal, MaMA Festival & Convention
, Reeperbahn, KEXP, and Festival d'été de Québec.

"Boogieman and Samito Mixtape '' was mixed by fellow Montreal based producer, artist, and engineer, Lunice (Warp, Lucky Me), who applied his signature blowout low end and overall sonic mastery to the already massive sounding record.

"Boogieman and Samito Mixtape" will be released via URBNET on September 8th, 2023. The eight track record will be available digitally, and on cassette.


released September 8, 2023
---
Share this Product
---
More from this collection