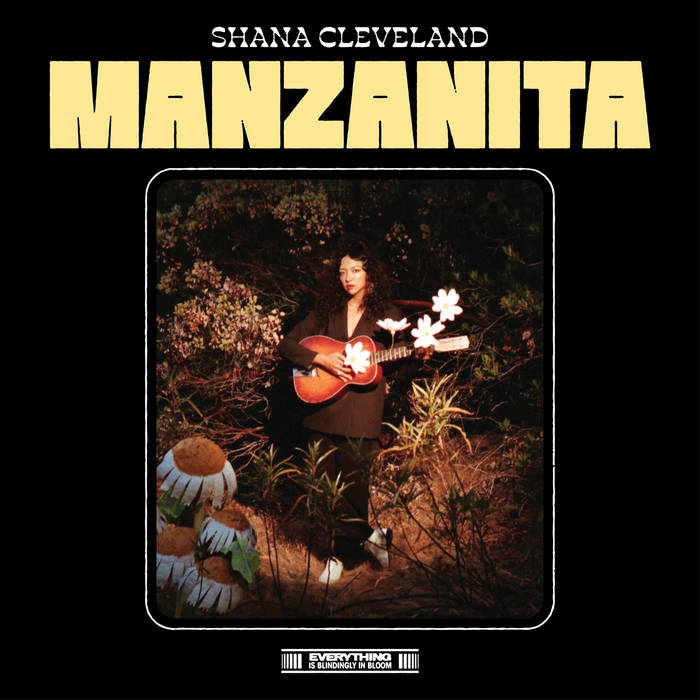 SHANA CLEVELAND - Manzanita - BRAND NEW CASSETTE TAPE
---
Manzanita is the common name for a kind of small evergreen tree endemic to California which has strong medicinal properties. It's also the name of the brand new full length by visual artist, writer, songwriter, and musician Shana Cleveland. Subtle, powerful, and unafraid. We can't actually tell you how much we love this record because you'd never believe us, so we'll just say that it is her strongest and most personal album to date.
These songs are as strong as the bricks in the Brill building, and seem destined to be covered by others in years to come. Where her previous record, 2019's Night of the Worm Moon (Hardly Art) functions as a collection of speculative fictions equally inspired by Afro-futurist pioneers Herman "Sun Ra" Blount and Octavia Butler, Manzanita concerns the love that loves to love. "This is a supernatural love album set in the California wilderness," Cleveland explains.
The combinations of words and song structure are so strong throughout that one hardly notices Cleveland's nimble fingerpicking on first listen, or how much is packed into the arrangements. The lyrics are satisfyingly direct, with the buoyantly whimsical descriptions typical of the 1960s New York School of poetry. It's peppered with the kind of unexpected turns that make the words more modern
...
more


released March 10, 2023
---
Share this Product
---
More from this collection