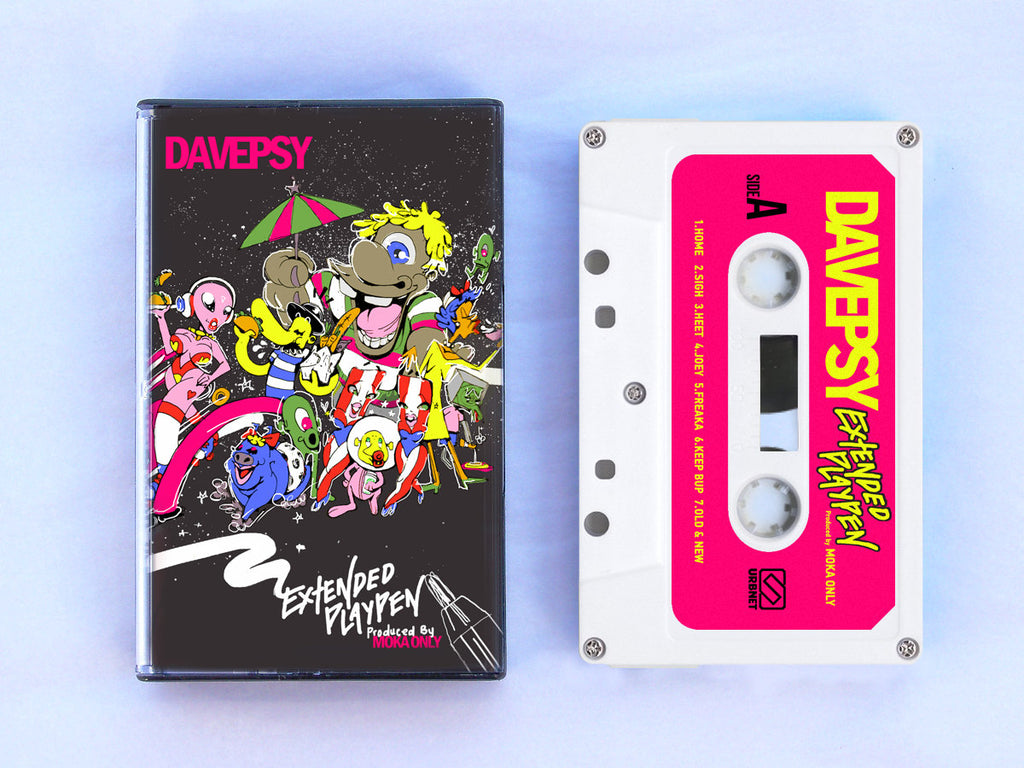 DAVEPSY - Extended Playpen - BRAND NEW CASSETTE TAPE
---
In September 2015, my dad passed. I spent his last 6 weeks with him, by his bedside, soaking up game. Not directly, per se, but rather, the cumulative breadth of his accomplishments, with music as the center point.
During all of this, Moka was touring the US w/ Illa J, playing damn near more dates than days. That dude still took breaks to check up on me frequently, though. Real friend shit.
I watched my dad sit up from his deathbed to play his violin one last time, a mere 6 days before passing. He trooped harder for the music than anyone I've ever known. In the last year of his life alone, he gave day-long marathon performances and recorded a few CDs.
I've been minimally active since The Oddities disbanded in 2004, collaborating here and there with friends in the scene, but not putting my own record out, save for The Nope projects. Throughout the past decade, Moka has become, without a doubt, my most frequent collaborator. Through The Nope, I've been able to play with presentation in ways that I had never really felt the freedom to do on other records...
Returning to Seattle after my father's departure left me feeling drained and lost. Aside from memories and photos, all I had were
his records to remember him by. Somewhere along the line though, his legacy made me reflect and remember, that this music thing, is what I love to do, and will be the most tangible thing I leave behind. I needed to do it again. I wanted more of it.

I called Moke and said I was ready to do a solo project, and I wanted him to produce it, all the way. Give me the 'Pete Rock treatment', so to speak. I really wanted him to be in on the whole thing.

This was a challenge, being that we never actually got in a room together for any of this (unlike The Nope albums, which were all recorded together at Moke's studio). He would send me beats, I'd write and record, then send him vox back to mix. These tracks were all recorded between December 2015 and December 2016.

I wrangled some guest spots along the way, suitable ones, I believe.

The content ranges from the writing process, to societal ills, to wordplay cuz it's good, to dropping inhibitions and chasing dreams, thinking positive, sex, grocery shopping, parenting, and just doing art to make life a little bit easier, and more colorful. Oddly enough(dot com), none of the songs are about my dad, but he was most definitely a catalyst. My solo cuts at the beginning and end of the record are probably the most personal of the bunch. Some of the content is straightforward--plenty of it is inside, cryptic. I don't know...had lots of fun making it. many late nights spent after putting the kid to bed.

Moke whooped up some real goodies for me to blabber over. Producer of the year after year, after year. He's the hardest trooper for this rap shit--and it shows with every release.

Hope ya play it more than thrice.

bup!


released May 5, 2017
---
Share this Product
---
More from this collection