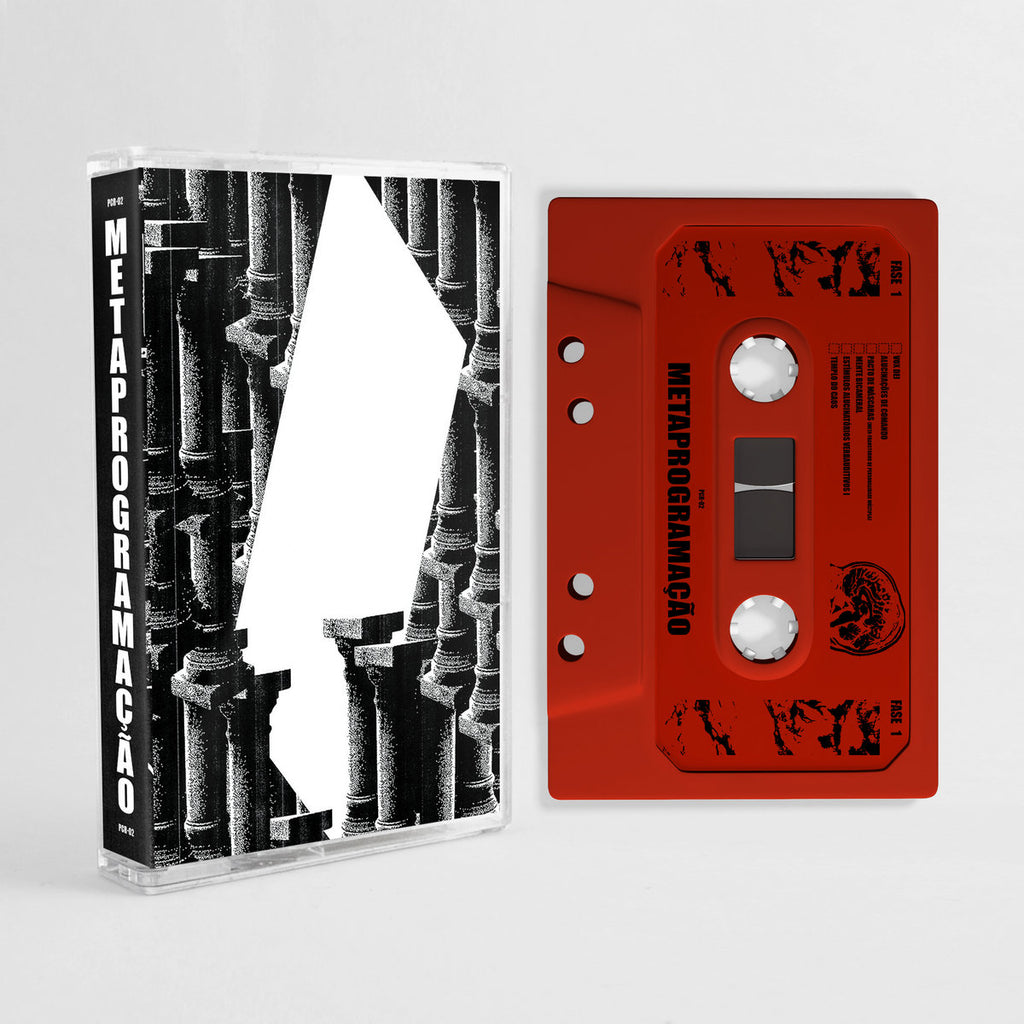 DEAFKIDS - METAPROGRAMAÇÃO - BRAND NEW CASSETTE TAPE
---
DEAFKIDS is back with a new album born of experience - 'Metaprogramação' is their third full length, but first full length to be released with Neurot Recordings. While their previous release, 'Configuração do Lamento', captured the group as they delved deep into their own musical world of diverse and discordant characteristics 'Metaprogramação' takes this blend to entirely new extremes. In a narrative where songs melt and dissolve into one another, electronic pulses blend into the power of rhythmic and percussive fabrics frantically woven to imprint this 'future-primitive psychic scenario' into the songs. Difficult to describe or pigeonhole - yet, all the elements which characterize the band's punk and aggressive aesthetic are present (even if in unpredictable and surprising ways) - barrages of delay and noise, wailing guitars, dancing frenzied rhythms - all culminating in a wild psychedelic journey that's bound to reach one's mind through the body while inebriating both.
Limited to 50 copies

A portion of proceeds will be donated to Vivência na Aldeia, which supports indigenous communities located in the Atlantic Forest region on the south coast of the state of São Paulo/Brazil.
released March 15, 2019
---
Share this Product
---
More from this collection