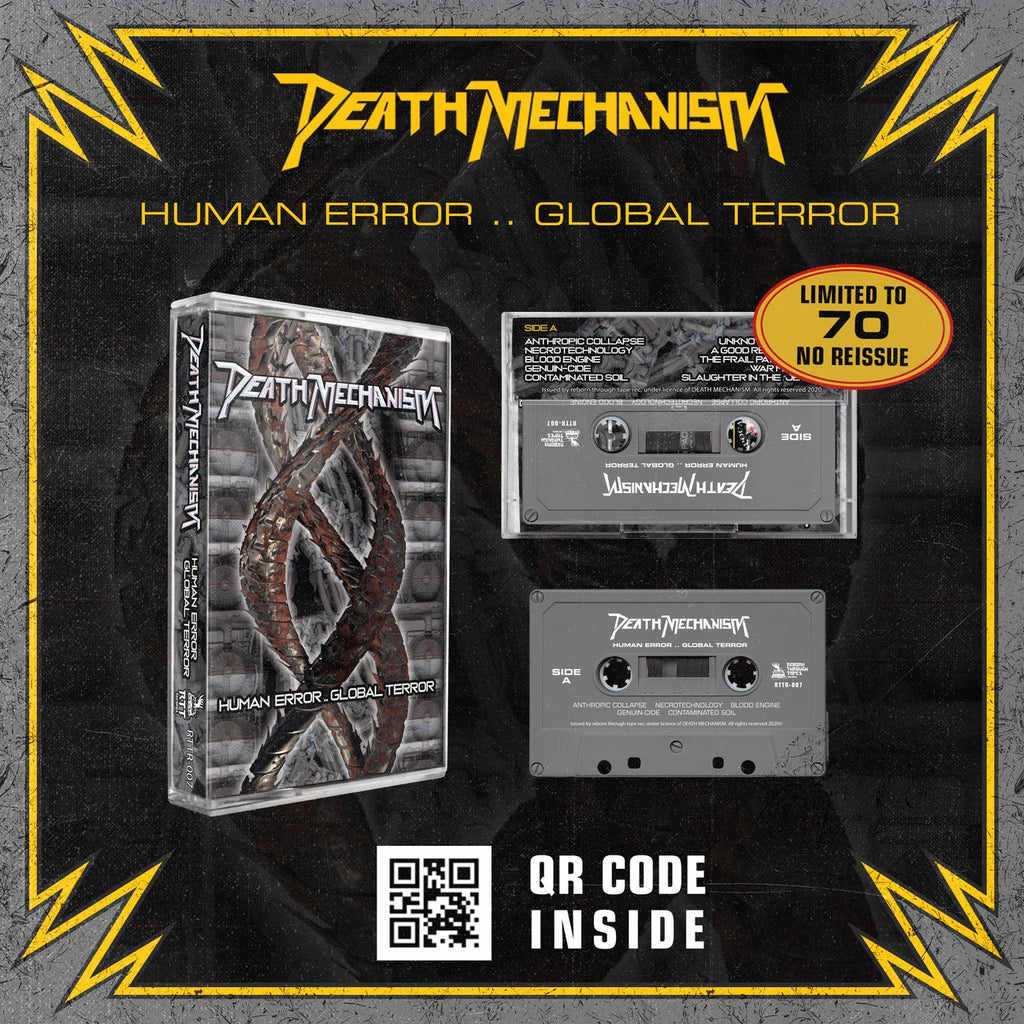 DEATH MECHANISM - HUMAN ERROR, GLOBAL TERROR - BRAND NEW CASSETTE TAPE
---
"Human Error, Global Terror" is the first album of the Italian technical thrashers Death Mechanism. For the first time on tape exclusively on Reborn Through Tape Records.
- limited to 70 copies, no reprints.
- high quality cassette
- direct UV printing directly on the cassette, no labels!
- QR Code inside each tape. Scan it and listen to the album digitally.
RELEASE DATE: 01 OCTOBER 2020
---
Share this Product
---
More from this collection