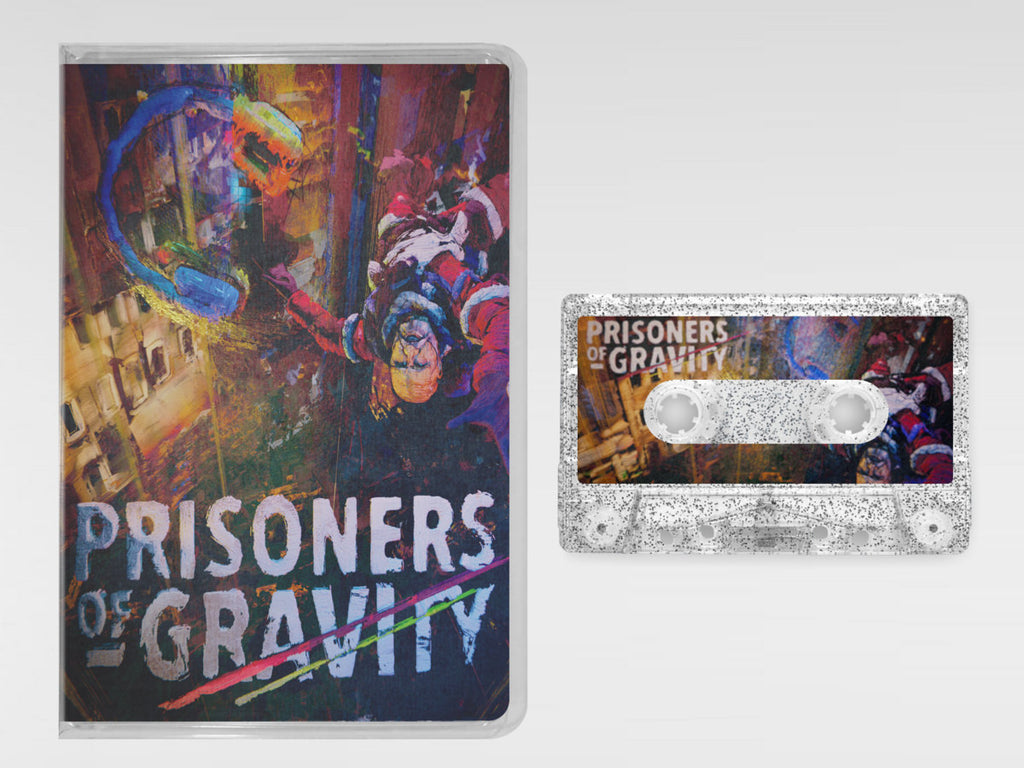 DJ UNKNOWN - Prisoners of Gravity - BRAND NEW CASSETTE TAPE
---
DJ Unknown, is a DJ and producer whose twenty year career has seen him release four albums with the band Tru-Paz, 8 EPs between Tru-Paz and The 20/20 Project, and his last two solo releases "The Revolution Will Not Be Monetized" (2020) and "Dj Unknown's Android Repair Service, Vol 1 & 2 (2021-2022). DJ Unknown's production has been characterized as "soulful and harmonious" (
DjBooth.net
), providing his MC's with a unique brand of "pulsing, percussive dub reggae/rap headbangers" (NOW Magazine). Unknown's initial introduction into hip hop culture was as a DJ in Toronto, playing a variety of genres, from hip hop to house, to rock and roll, to reggae. Prior to the pandemic he was a resident DJ in Toronto (Zed80 Arcade Bar), and also performed at select corporate events. His shift to production has garnered him a level of critical success, boastful for an independent producer. Having had reviews in primary online publications such as The Source Magazine,
DjBooth.net
, Okay Player,
Hiphopcanada.com
,
Boi1nda.com
, and Jackthriller to name a few, Dj Unknown has demonstrated a skilled hand at the craft of beat making.
Dj Unknown has extensively toured Canada throughout his career and has played large scale festivals such as NXNE and
Wakestock, in which he opened for Brother Ali, Black Sheep, Pete Rock and CL Smooth, the Pharcyde and De La Soul. He has also toured as both a keyboard player and DJ for Tru-Paz, and the Afrobeat band Harbour Sharks. In 2023 Dj Unknown aims to cultivate his fan base and further establish himself with his unique blend of storytelling through music. Dj Unknown aims to enthrall listeners with an epic science fiction tale of life on a dystopian earth, and what it would be like to leave earth in search of meaning - all through a psychedelic audio visual narrative. If it sounds ambitious, you haven't seen or heard anything yet.


released August 25, 2023
---
Share this Product
---
More from this collection