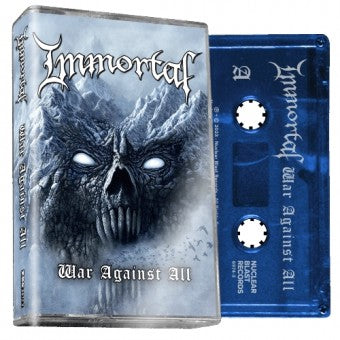 IMMORTAL - war against all - BRAND NEW CASSETTE TAPE
---
Produced and recorded by Enslaved guitarist Arve Isdal at Conclave & Earshot Studio in Bergen, Norway, 'War Against All' is the tenth studio album from Immortal.
Formed by Demonaz (guitars) and Abbath (bass/vocals) in 1990, the band has become one of the most important black metal bands in the world.
The band's previous album, 2018's 'Northern Chaos Gods', was crowned one of the top 40 albums that year by Decibel magazine.
Blabbermouth described the record as leaving jaws on the floor with the back-to-basics, icepick-to-the-skull barrage.
---
Share this Product
---
More from this collection