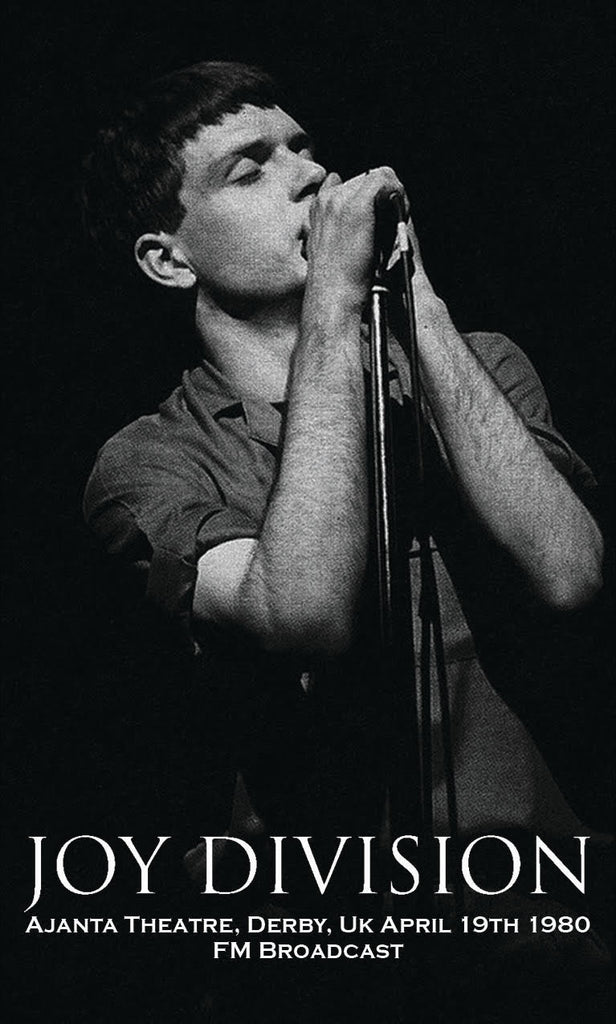 JOY DIVISION - Ajanta Theatre, Derby, Uk April 19th 1980 - FM Broadcast- pre-order
---
This is a pre-order item. Release date is October 10th 2023. All items in your cart will ship together.
Label: Tape It Dee Dee - TPTDD011
Format: Cassette
Barcode: 0637913284618
Massive as Joy Division were becoming, they still played Shit-Holes like this former, partially demolished, cinema in Derby. The old seats were still in place, except for a few that were torn off of their perches to allow dancing, if required. Again, another cavernous sounding audience recording,and again we are treated to a joint band version of "Girls Don't Count" for the rarity value. Due to cancellations, probably due to Ian's failing health, this would turn out to be the penultimate Joy Division performance, before.....well, you know what happened next.
TRACKLIST

SIDE A
Dead Souls
Wilderness
Digital
Insight
Passover
Heart And Soul
SIDE B
Isolation
These Days
Transmission
She's Lost Control
Colony
---
Share this Product
---
More from this collection