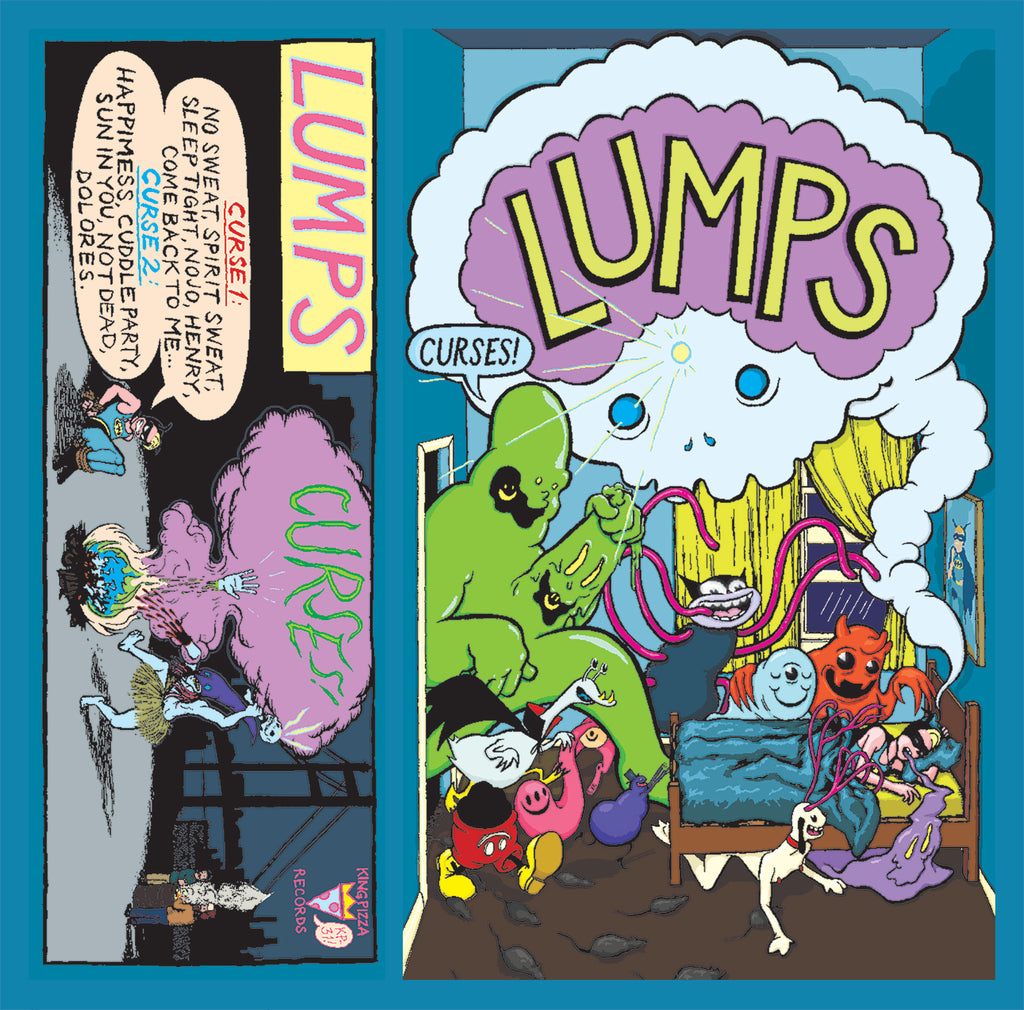 LUMPS - curses! - BRAND NEW CASSETTE TAPE
---
King Pizza Records
Rock n roll for life. Rock n roll for president. Lumps for rock n roll. Lumps for president?
Curses is a rollicking party rock n roll record for the monsters in your life. Crush it up and put it in a smoothy. Hot sauce and hot snakes. Headbang yourself to sleep afterwards. But listen first.
Limited ed. of 150 on lime green cassettes. Comes w/ digital download.
1.No Sweat 02:03
2.Spirit Sweat 02:50
3.Sleep Tight 02:24
4.Nojo 03:08
5.HENRY 02:28
6.Come Back To Me 02:48
7.Happimess 03:02
8.Cuddle Party 03:00
9.Sun In You 01:50
10.Not Dead 04:04
11.Dolores 04:44
---
Share this Product
---
More from this collection