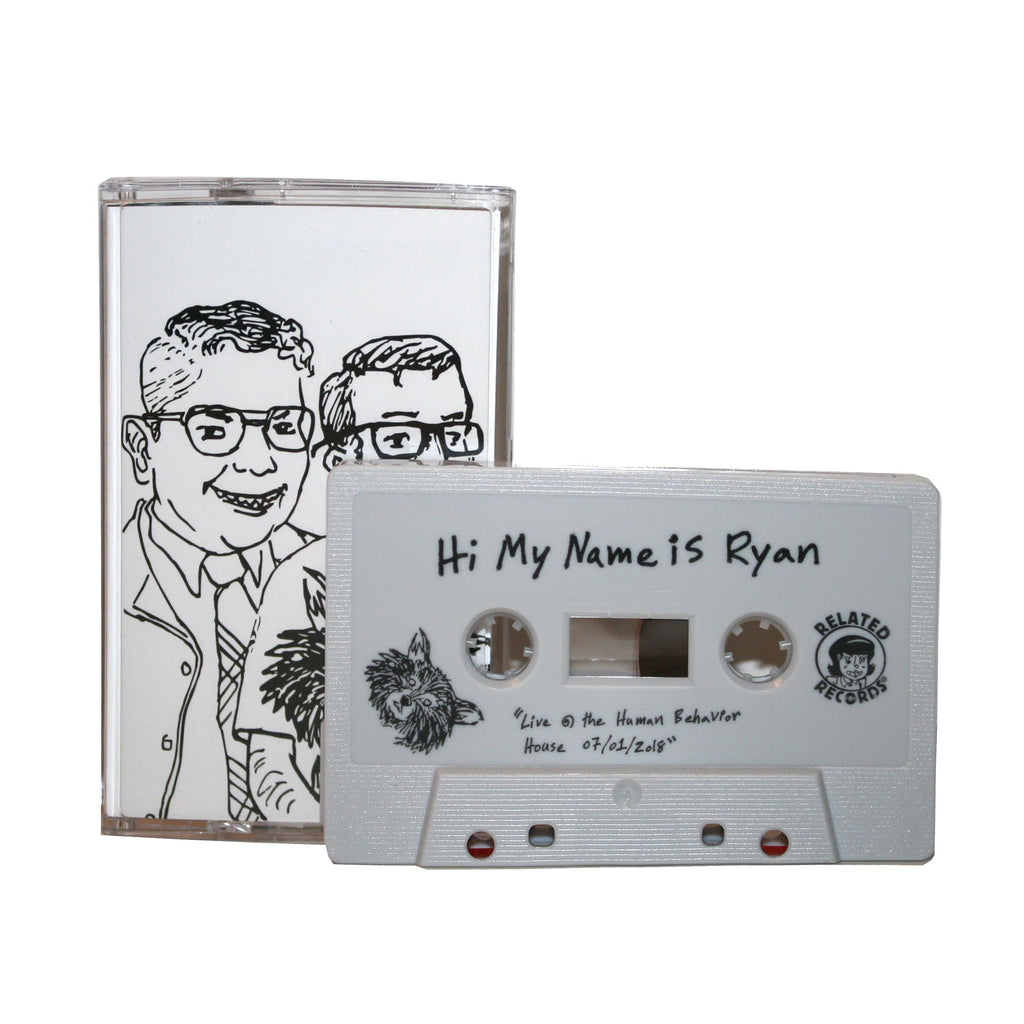 Mooey Moobau // Hi My Name Is Ryan - Live at the Human Behavior House 07/01/2018 - BRAND NEW CASSETTE TAPE
---
 Released September 14, 2019. RELATED RECORDS.
This tape was recorded live, in the living room, at the home of their friend and labelmate Andres Parada from the band Human Behavior in front of roughly 30 strangers and friends. It was the first night of a 4 day tour the two of us did and it was honestly the best show of them all.
It was recorded on a handheld tape recorder that belongs to Ryan and mastered by John Fuzzywallz. The artwork and text on the front was done by our friend B.C. Sterrett and the photograph on the back was taken by Sara Avery on her phone.
---
Share this Product
---
More from this collection