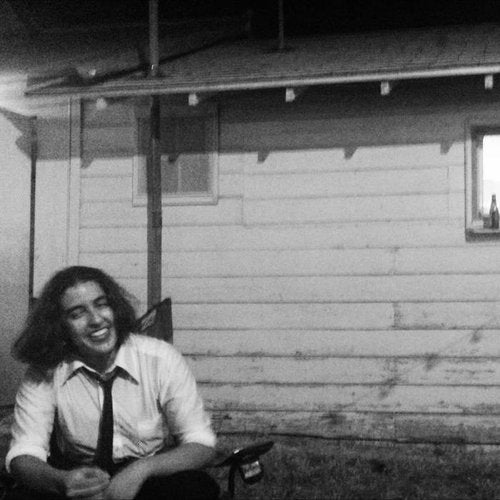 Slow Rosary - Free WiFi in the Vatican - BRAND NEW CASSETTE TAPE
---
Free WiFi in the Vatican is the sophomore album from New Orleans recording project Slow Rosary. On the surface, the band has crafted a worship record in keeping with their name and in praise of the Roman Catholic god. Pedestrian group vocals and messy hand claps transport listeners to a hometown church service. Bible anecdotes sung over simple folk melodies turn them into a congregation. A cursory glance at Free WiFi gives the impression that all is well in Christendom and that Slow Rosary is on a path to righteousness.
Below the surface of these nine tracks, Rene Duplantier and company have crafted an exhibition of the disgusting truths among Christianity's fantastic stories. Opener 'Free LoFi in the Heaven Line' references torture methods used by Christian Presidents Donald Trump and Joe Biden. Bewitching and unsettling chord changes in 'Tower' accompany a pious man's deep dive into the horrors of the Old Testament. The album's title track muses on the schism between what the Pope promises (open arms, forgiveness) and what he actually offers (a commodified city-state tourist trap).
Arriving just ten months after the band's resplendent debut Refinery, Free WiFi finds Slow Rosary in a far different creative space. Rambling personal histories and highly orchestrated instrumentals are gone, replaced with existential ponderings and airy drones. Duplantier describes the new record as Refinery's uninhibited cousin: "I started making Free WiFi alone on the days when Blake [Robicheaux] and I weren't making the first album. Most of the tracks were formed from rejected Refinery songs, so it became an experiment in avoiding the tenets of that record: genre, structure, fidelity, and autobiography."
Despite these differences in process and presentation, the results of this experimentation build upon the theme of self-acceptance found in their earlier music. Slow Rosary's debut introduced Duplantier as learning to fit comfortably outside of the faith he was born into. Free WiFi in the Vatican is his reexamination of the machine and his discovery of the potential in its parts.
---
Share this Product
---
More from this collection