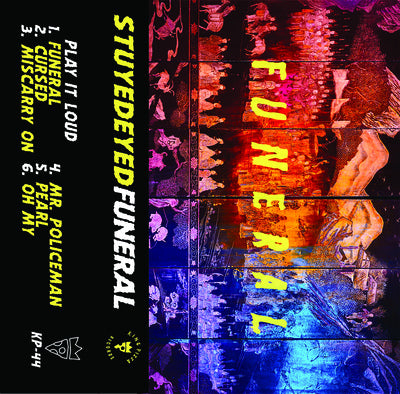 Stuyedeyed - funeral - BRAND NEW CASSETTE TAPE
---
King Pizza Records
A second time because Y'ALL DEMANDED IT!!
What happens when King Pizza and Greedy Dilettante Records team up and put the tape to the head? MAGIC IS WHAT!!
Stuyedeyed's new EP Funeral is a massive six-song sonic storm with blazing guitar riffs and so much sweat you'll need a shower afterwards.
Limited edition of 200 black as death itself tapes with digital download, ya mangos.
1.Funeral 04:26
2.Cursed 03:04
3.Pearl 04:06
4.Miscarry On 03:38
5.Mr. Policeman 01:55
6.Oh My 03:37
---
Share this Product
---
More from this collection