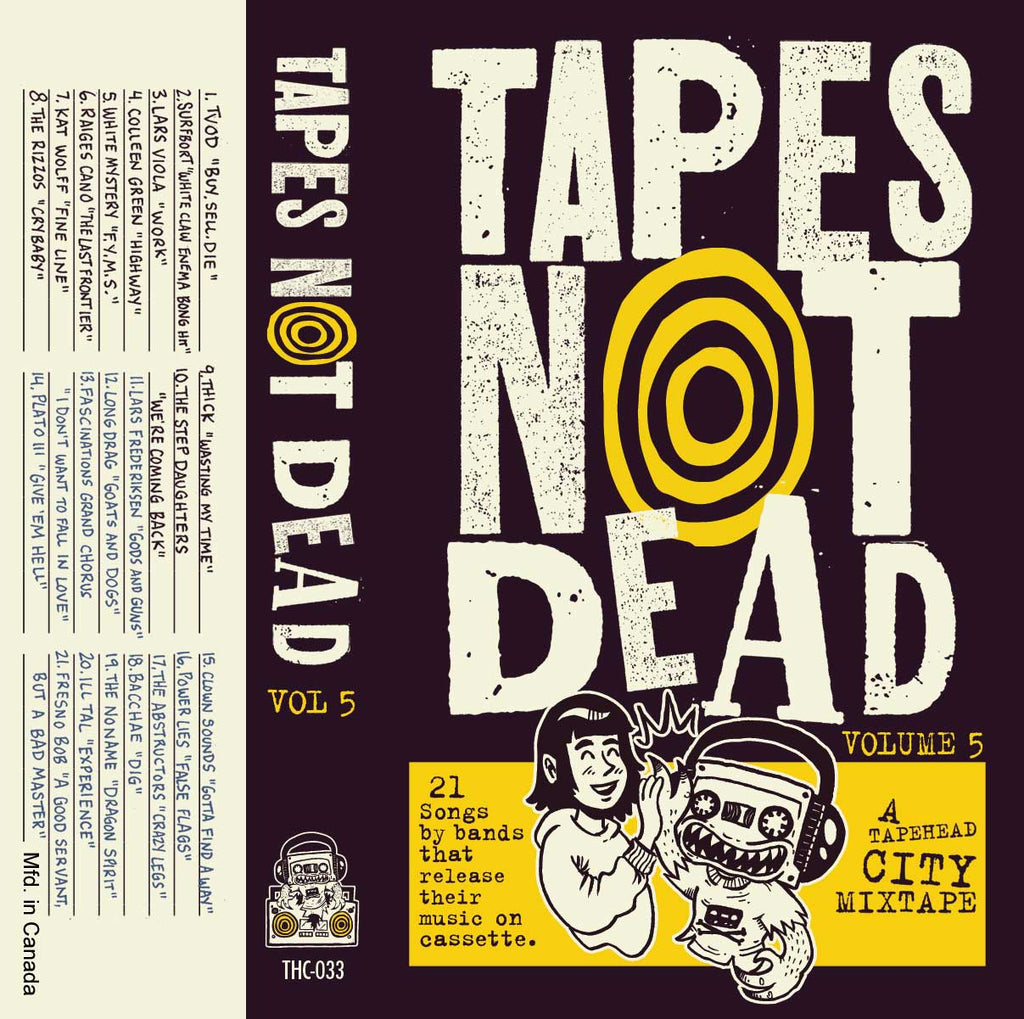 TAPES NOT DEAD VOL.5 - various artists - CASSETTE TAPE
---
Here it is! Volume 5 of the "Tapes Not Dead" series!!!! I'm super excited about how this years came out! I think it's one of the best yet! 21 awesome songs from bands and artists of today that release their music on cassette personally curated by yours truly.. Charlie Tapes. One of our main objectives as a store/label has always been to introduce new music in hopes you find something you really like. Tapes Not Dead is our mixtape to you!
Volume 5 also includes the ongoing Tapehead City comic series about a cassette who becomes a monster and befriends a girl named Keeks. 
200 limited edition yellow copies were made using Fox RTM911 which is one of the best performing tapes currently being manufactured.
---
Share this Product
---
More from this collection